My Al Pastor... There's no meat and it's still AMAZING!!!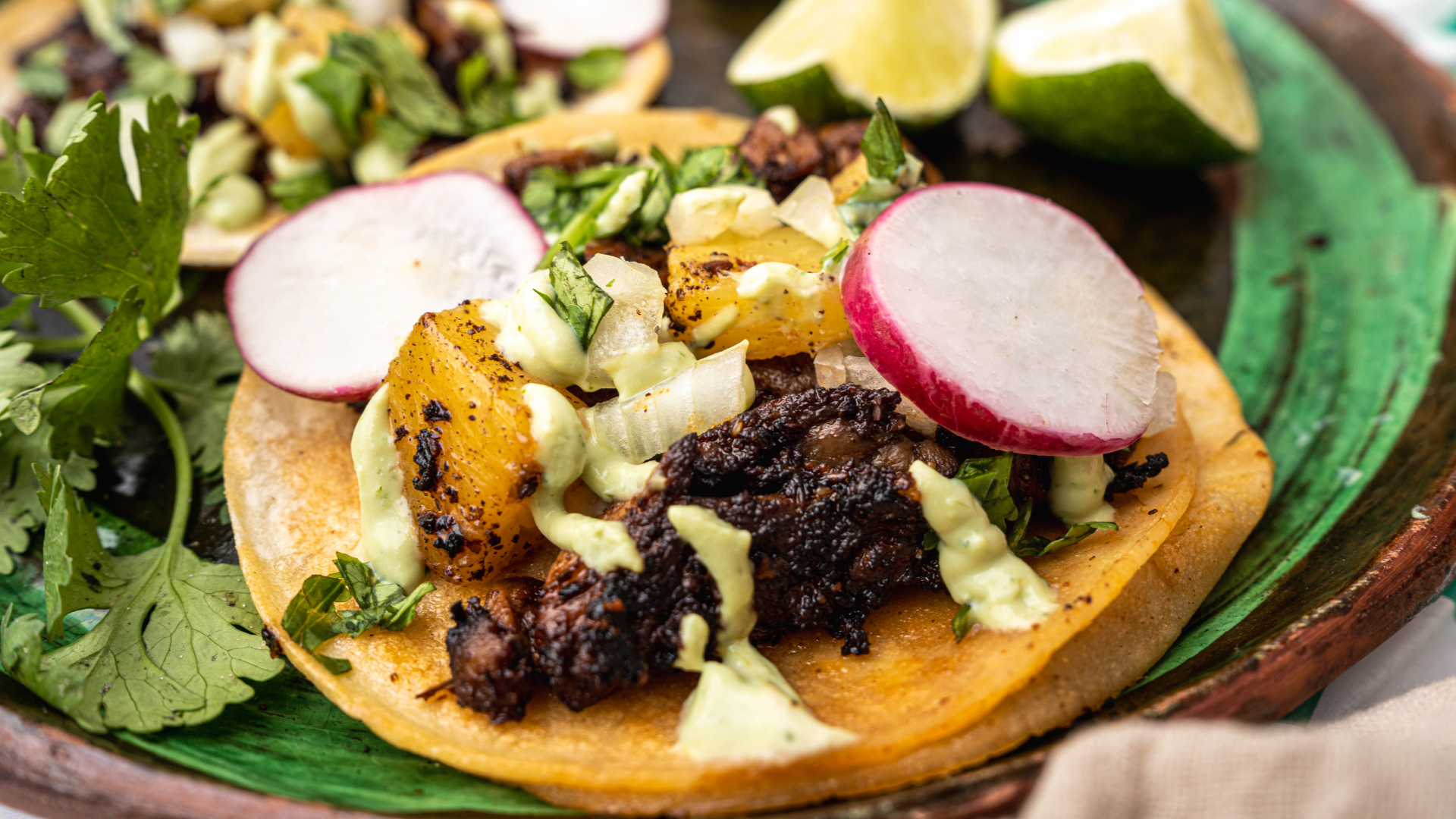 "No meat, and what a treat!"
Here's a surprising origin story for the Al Pastor Taco. It was originally a take on Sharwarma, a Lebanese classic dish brought by its people to Mexico around the turn of the 20th century. Many Lebanese migrated to Mexico in efforts to find safe refuge in Mexico, especially during the crumbling Ottoman Empire.
Traditionally, Al Pastor Tacos are made by marinating pork in chile sauce, layering the meat on a vertical rotisserie (Gyro style), adorning with a pineapple and roasting slowly for hours.
The Pinche Vegana version of Al Pastor Tacos are made with oyster mushrooms that are marinated in a spicy matcha sauce with guajillo chiles. They are served on corn tortillas with lime wedges, cilantro, and roasted pineapple. These tacos hit every taste-bud imaginable, making you want mas y mas!